---
2018 Peotone U14 Boys/Coed 1st place team.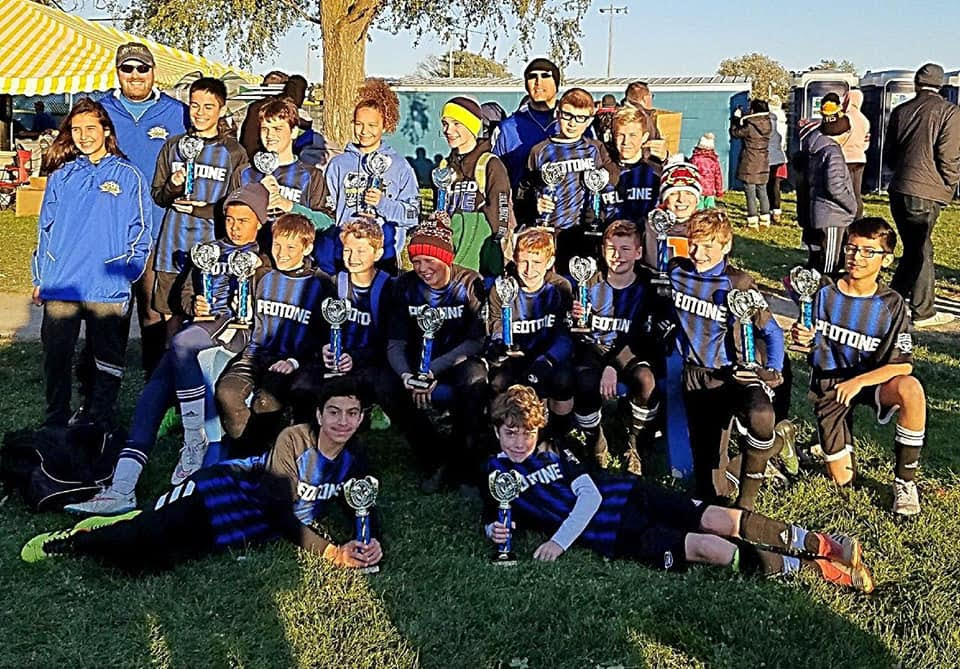 ---
2018 Bourbonnais White Tigers (3 teams combined).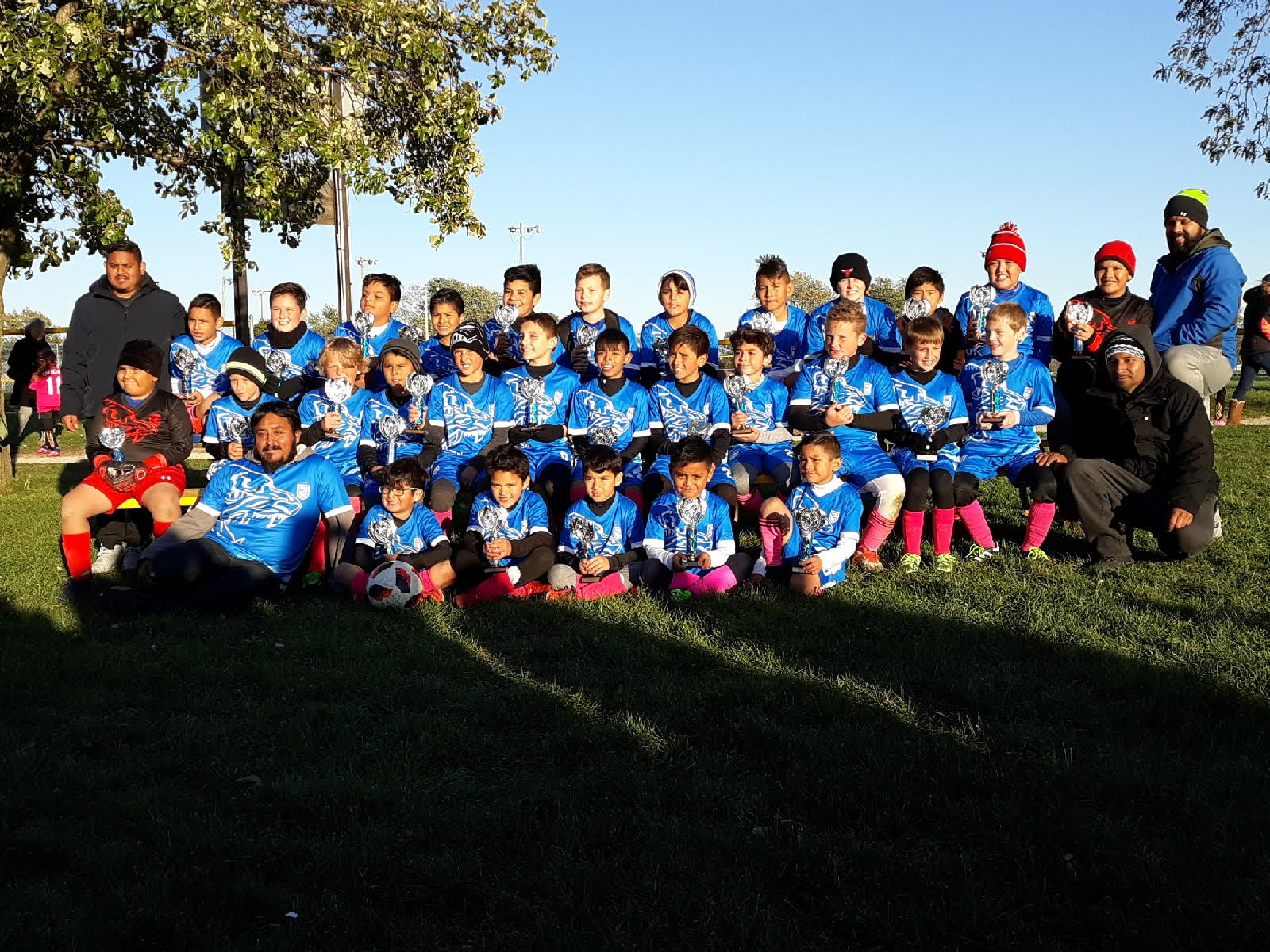 ---
2017 Peotone Elite FC U8 Girls, 3rd Place. Coaches Carli Rickson (left) & Maggie Walsh (right).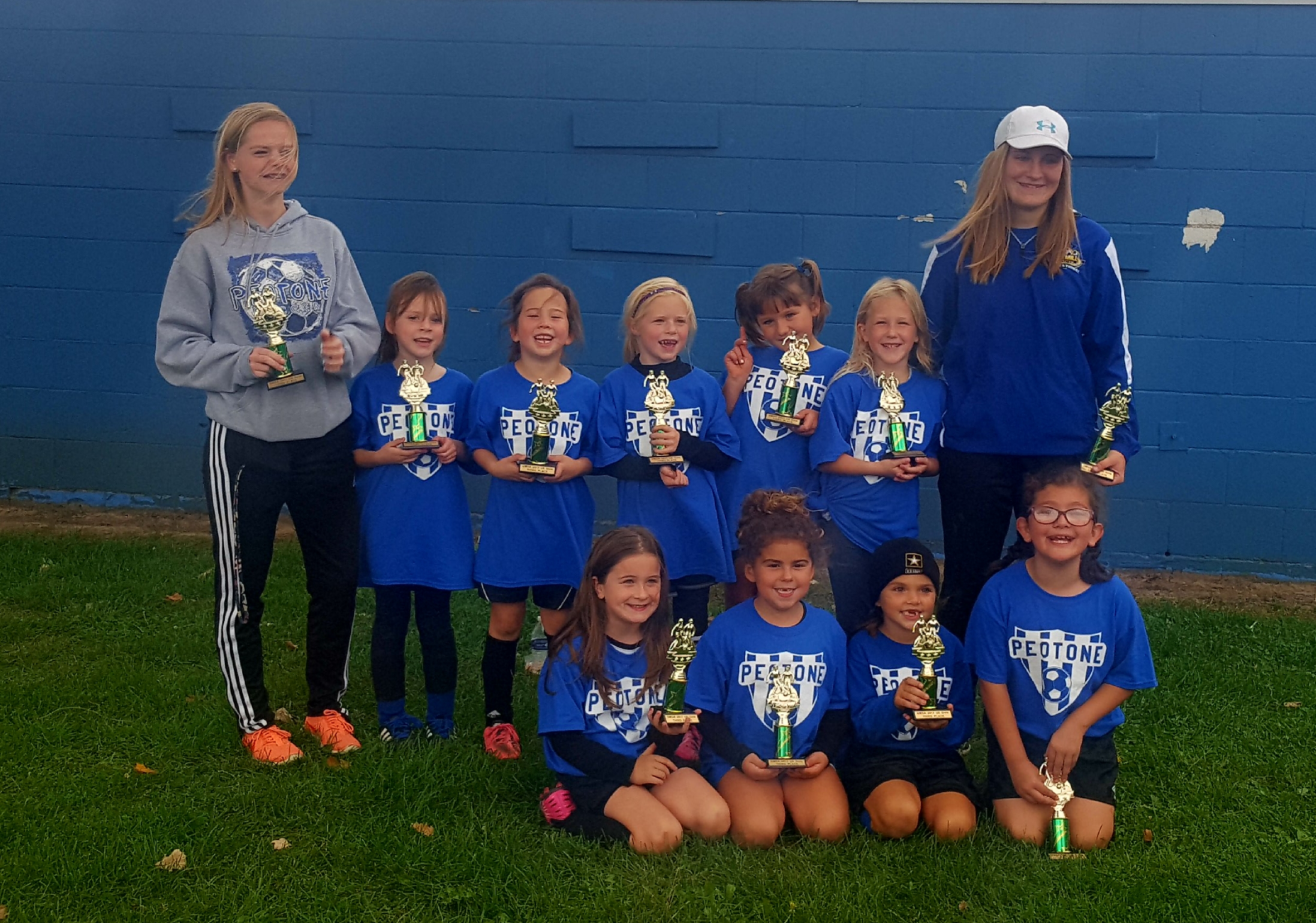 ---
2017 Old Mill Peotone U12 Boys/Coed Team, Head Coach J. Augustin Guerrero and Assistant Coaches Dan Younker & Jennifer Guerrero, 6th Place Finish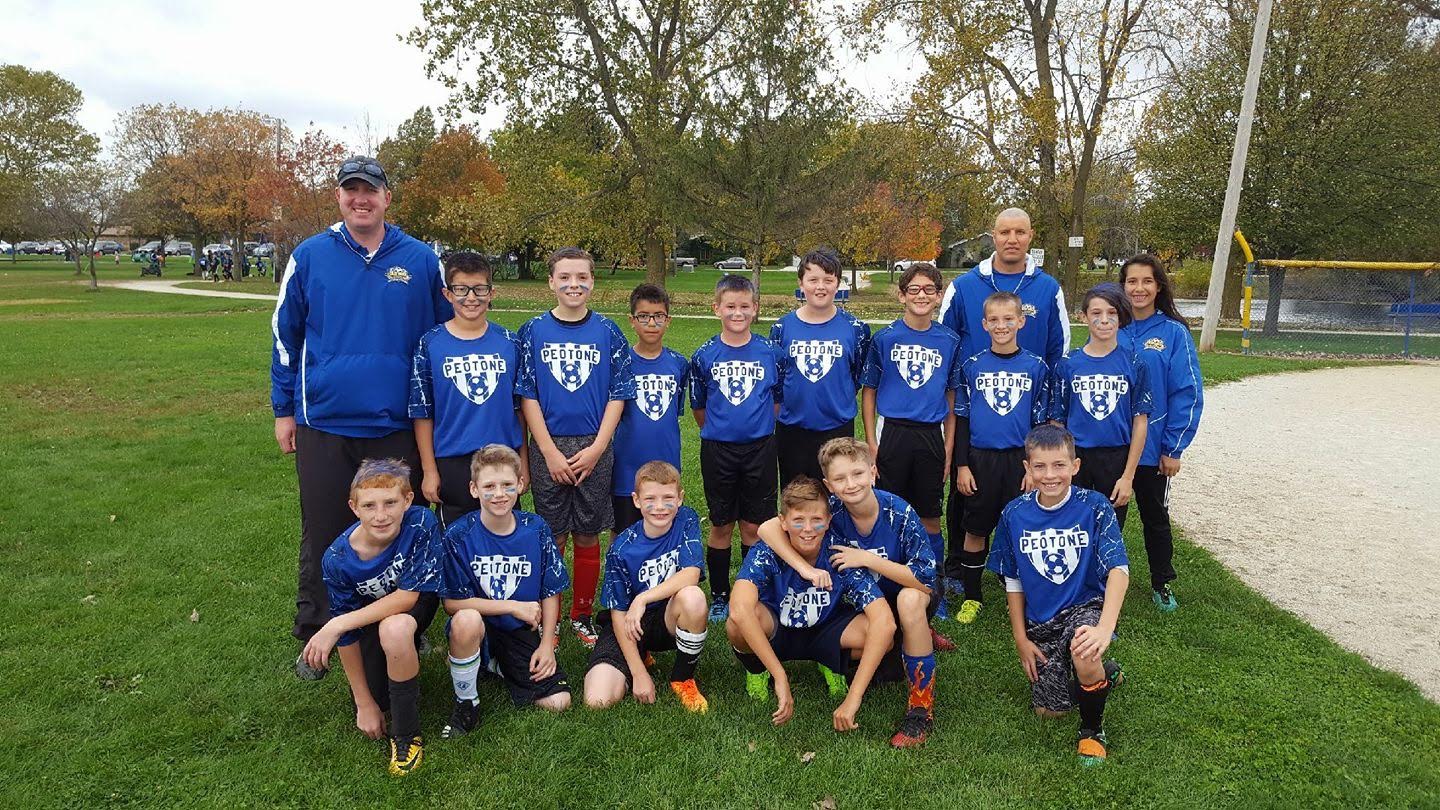 U12 Girls, Peotone Destroyers. Head Coach Justin Schroeder & Assistant Coach Amy Younker. 1st Place Finish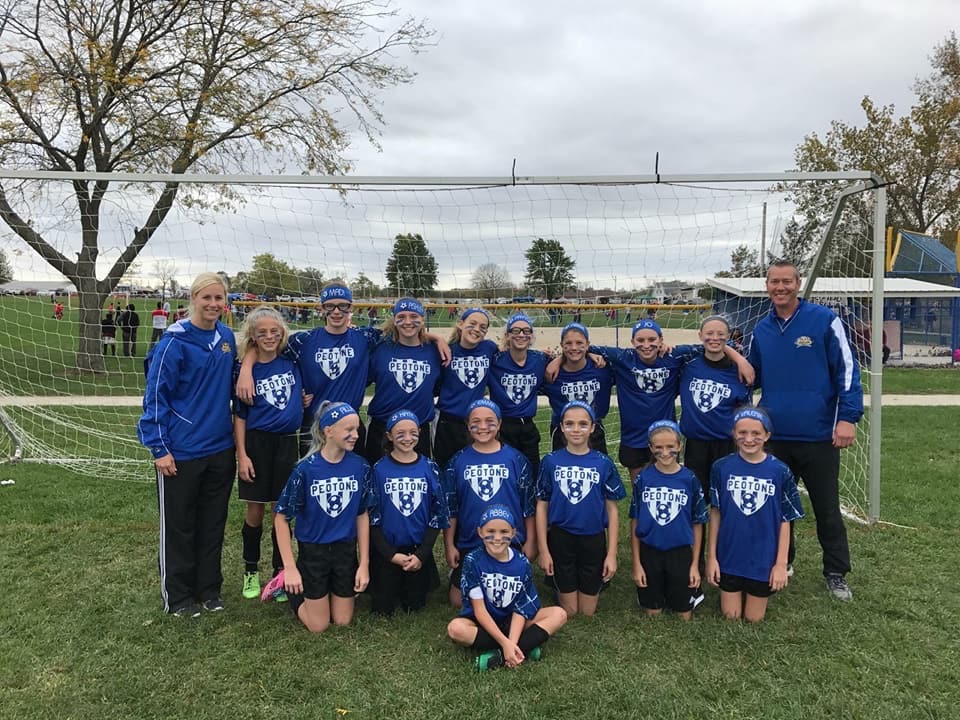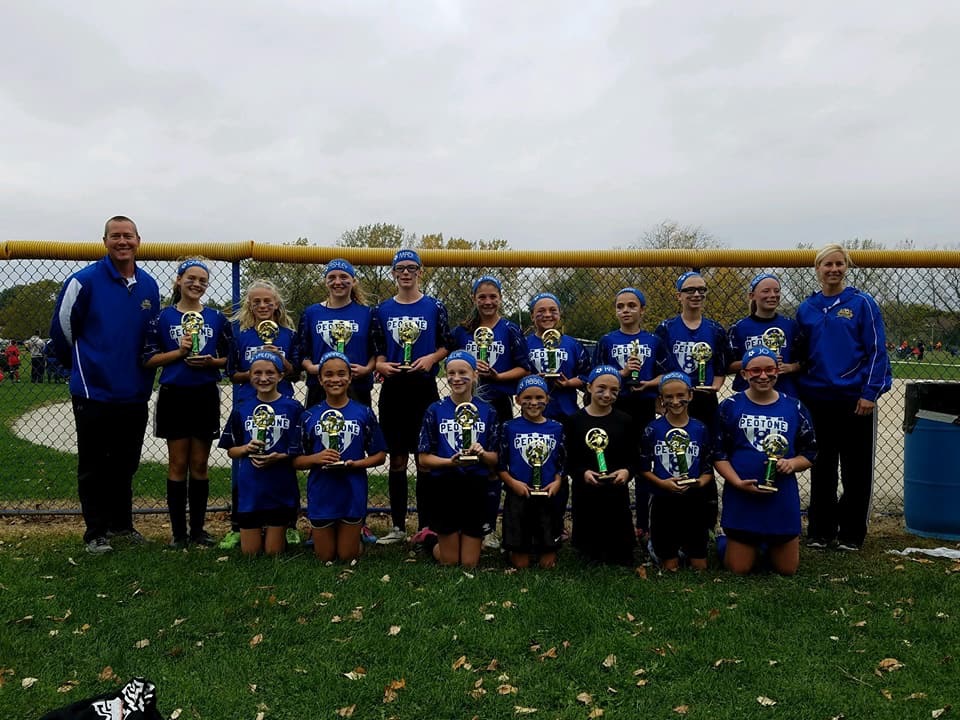 U10 Girls, County West Dynamic Thunder Divas. Head Coach Nicole Archer & Assistant Coach Jen Kosek. 4th Place Finish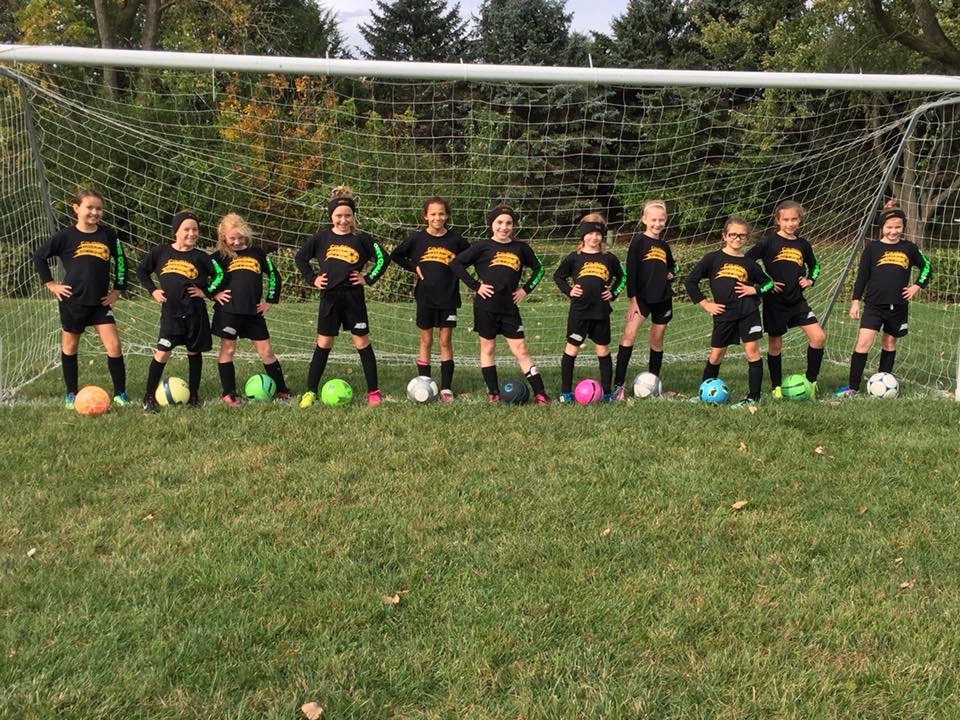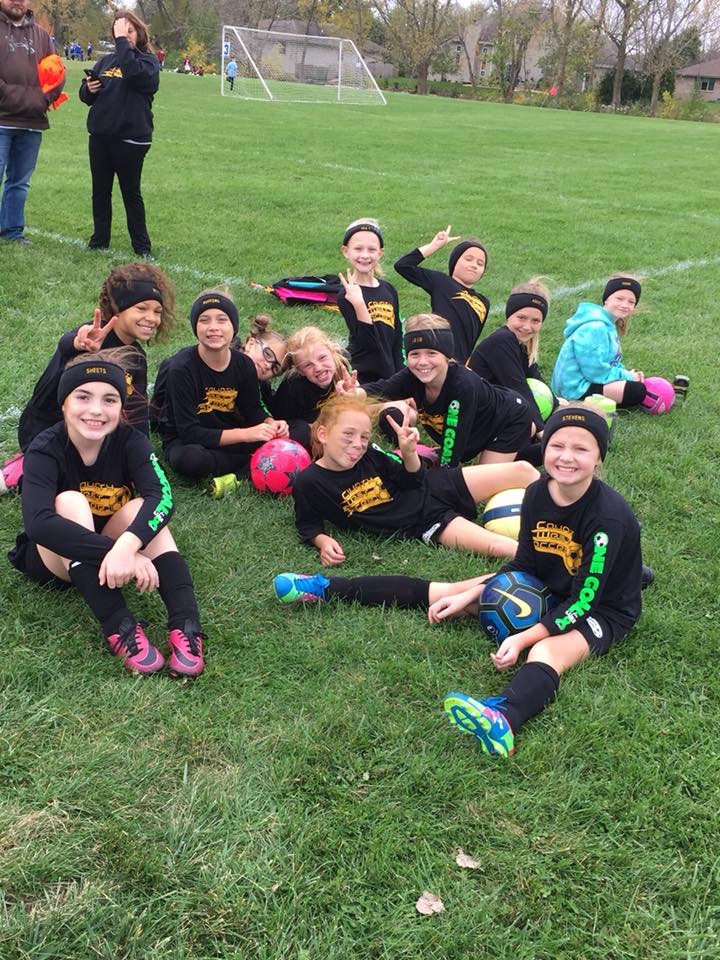 U10 Boys/Coed, Beecher Bobcats. Head Coach Josh Baumgartner (shown) & Assistant Coaches Brian Diachenko and Cindy Weishaar. 3rd Place Finish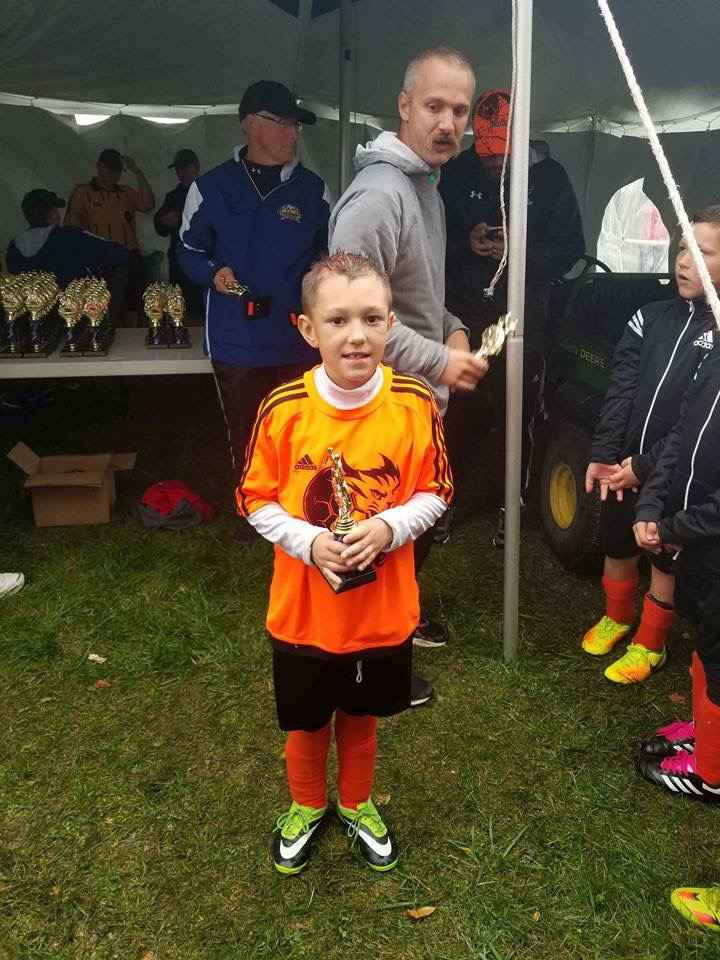 Beecher Nuggets, 3rd Place U10 Boys/Coed Old Mill 2016.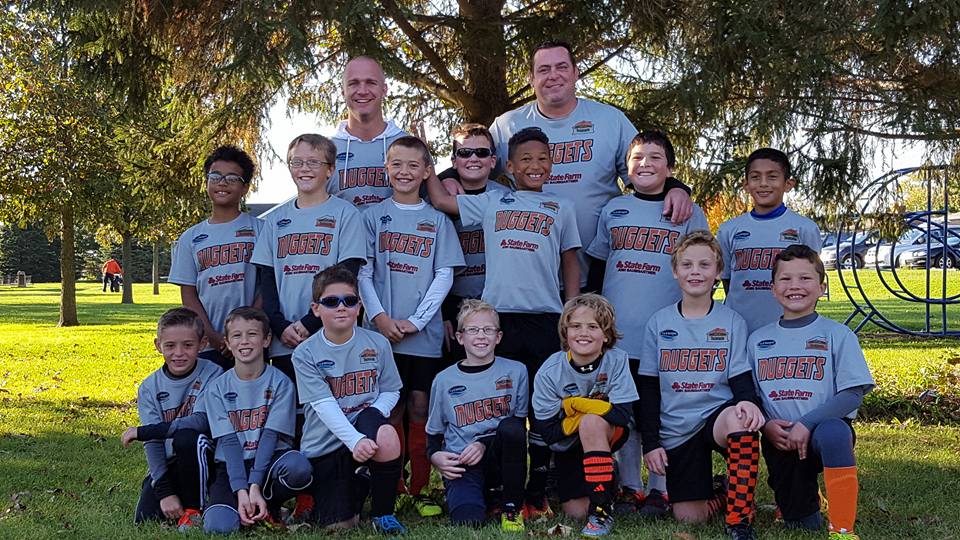 Beecher Participants at Old Mill 2016
Peotone Blue Lightning, 1st Place U14 Girls Old Mill 2016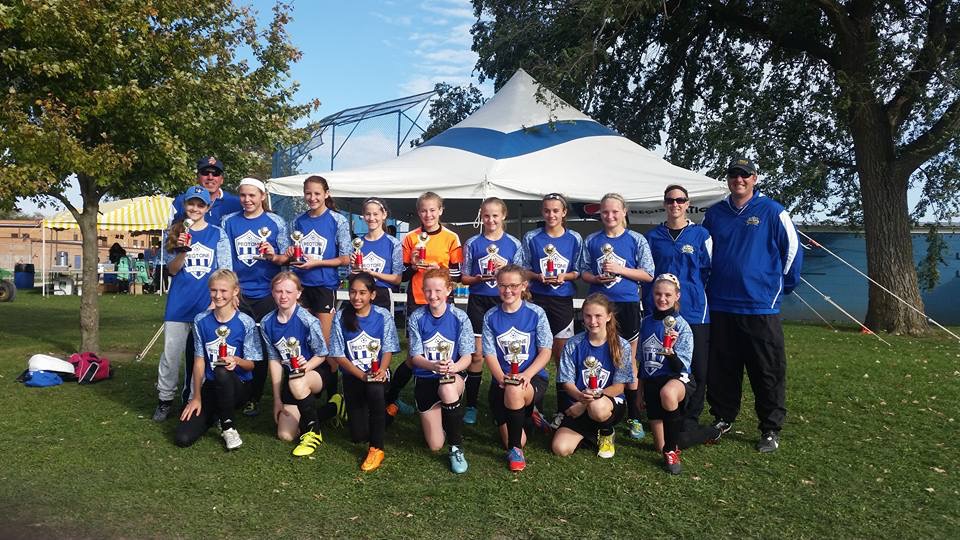 2010 Peotone U14 Girls